Practical Tarot for Everyday Intuitives
Stop anxiety in its tracks, effortlessly make decisions, and read tarot like a pro in no time!


YES! I AM READY TO EMPOWER MYSELF WITH TAROT!

Have Your Ever…
found yourself endlessly scrolling through tarot websites trying to figure out the meaning of a card?
started your day procrastinating making decisions until inevitably the decision is made for you by lack of time?
felt intuitive impulses and didn't follow them, only to kick yourself later because you were right?
hovered over the  "buy"  button on a tarot course but talked yourself out of it because it seemed to frivolous?
It's time to learn tarot for real life situations – and you don't have to do it alone

Imagine…
Having tarot as a tool you regularly use to infrom your most complicated decisions.
Using your intuition as a super power in everyday life situations to bring you closer to your goals
Interrupting the relentless anxiety cycles with your grounding tarot practice.
Investing in your education for something you actually really want to learn and are passionate about
What would be possible if you chose to prioritize developing your intuition as a tool for better discernment, stronger relationships, and effortless decision-making?
Practical Tarot for Everyday Intuitives is a seven week tarot course that helps you go from tarot newbie to tarot-reading wiz by using my tarot-informed decision making method to tune into intuition and move from indecisive-procrastinator to confident decision-maker.
I know from personal experience that intuition is the key to learning the tarot quickly and providing the accurate, actionable, and empowering readings for real life situations.

SIGN ME UP! I WANT TO LEARN TO TRUST MYSELF!

"Sheila has helped me tremendously with my own personal tarot reading journey. She eliminates all of your personal fear and gives you the tools to build confidence with reading for yourself and others.
When I pull cards for myself I now have confidence and really understand what they are saying in that particular moment in time.
I can't wait to buy anything she offers to continue my tarot education and personal growth."


Emily K.
Former Student
"Practical Tarot for Everyday Intuitives began my tarot practice and busted through a lot of myths and ignorance or preconceptions I had from never being truly exposed. AND, it gave me so many tools in such a relatable way to connect with myself and gain confidence in my intuition. The course allowed both structure to keep me engaged and accountable and freedom to explore on my own that granted me grace and ease. I felt welcomed and comforted with guidance"


J. L.
Former Student
"Before working with Sheila, I had very little understanding about Tarot and trusting my intuition. Not only did she explain how the cards relate to intuition, but she encouraged me to get curious about identifying intuition in my own body. Through our work, I was able to locate where my "gut feeling" originates and how to learn to trust that sensation when it comes up. I love working with Sheila because she brings humor and exploration to her work."


Emily G.
Former Student
What You Get When You Sign Up
Weekly Video Lessons
Every week you will receive new video lessons so that you can effortlessly learn the card meanings in no time.
Tarot Meanings Printouts
This workbook will help you quickly keep track of each cards meaning with your own meanings so that you can stop searching cards meanings online and start to use your intuition to read the cards.
Weekly Live Q & As
Weekly Q & As so that you can ask any questions that came up during that week's lessons and share insights on how your practice is developing. Questions can be submitted ahead of time and each call will be recorded in so that you can refer back to any questions and you never have to worry about missing something valuable.
Weekly Integration Spreads
Each week you will receive a spread to help you practice what we learned that week. These are spreads designed to empower your decision making in REAL LIFE situations and to help you integrate your tarot learning into your everyday life.
Spread Walkthroughs
Guided audio walkthroughs of each week's spread so you can focus on your cards instead and focus on intuitive insights that come up as you are reading.
Guided Meditations
Guided visualizations and meditations to develop your intuition and help you connect your tarot practice with your own deep wisdom.
"Before studying tarot with Sheila in Practical Tarot for Everyday Intuitives, I had been overwhelmed with trying to learn all the 'right' interpretations for the cards. I couldn't do a spread without the book nearby and I definitely didn't have the confidence to do any of my own spreads. Sheila's course helped forge a new relationship with the cards and my tarot practice, seeing through to the answers that were already inside of me, which is why I originally started practicing tarot. Through Practical Tarot for Everyday Intuitives, I also learned to trust what I felt the cards were saying to me, which eliminated confusing, sometimes scary spreads, when I used the 'traditional' meanings."


Christa W.
Former Student
You are probably wondering…
What if I'm not intuitive enough or I struggle to trust myself? 
I firmly believe that we are all intuitive and Practical Tarot for Everyday Intuitives is designed to help you expand your intuition through tarot.  You don't have to be an expert to get started.  You just have to have an open mind.
Couldn't I just save money and teach myself? 
I am sure you could, but what is your time worth?  In my experience it takes much longer to struggle through on your own with books and websites.  You have to multiple the value of your time by the number of hours you'll spend trying to teach yourself. Practical Tarot for Everyday Intuitives  is the shortcut.  It will save you time and energy in learning.  With just a couple hours a week you will be reading intuitively in seven weeks and you're getting accountability to take that time for yourself.  This of it like a personal trainer, but for tarot, instead of working out.  You get exercises and a methodology to follow and the accountability of having me checking in on you.
What if I am brand new to Tarot?
Perfect!  This program is designed to get you started by creating your own language for the tarot.  It isn't about learning the RIGHT card meanings, it's about learning to create a system for your own way of reading so that you can master the card meanings quickly and move on to actually reading for yourself.
What if I've lost touch with my practice and I'm looking to renew my understanding of the cards?
Practical Tarot for Everyday Intuitives is the perfect program to reinvigorate your practice and help you update what each card means to you and bring you back up to speed on 
What if I don't have a lot of time?
Not a problem!  Ideally you would spend an hour or two and week on this content and developing your practice but I know life can get in the way.  This program is designed for your to go at your own pace. All Q and A calls are recorded, you have lifetime access to the core course content, and we have an integration week halfway through the course so that you have a chance to get caught up and ask questions that you missed the first time around.
 
"I've read tarot for myself for over twenty years and have always grappled with my ability to read intuitively with my desire to understand the tarot academically. With Sheila you get both and it's very empowering.
Practical Tarot for Everyday Intuitives was my first time learning tarot outside of a book and it was an incredibly affirming and eye opening experience into just how crucial it is to approach the tarot with our own perspective and learned understanding of the cards. Everything is integrated in Sheila's approach.
Before this course, I found spreads to be an impossible hurdle most often because I doubted my interpretations. I could never see the narrative of the story unfolding because I was stuck on wanting to get the interpretation just right for each card. Now, thanks to Sheila's guidance and course material, I have the confidence to approach a reading, for myself or others, knowing that my understanding of the tarot is just that… mine.
Practical Tarot for Everyday Intuitives has given me the tools, insights, and confidence to tap into myself and make my readings my own. For me, that is priceless.."


Patty L.
Former Student
Enrollment is OPEN NOW for
Practical Tarot for Everyday Intuitives
Doors Close Friday, September 25, 2020
Practical Tarot for Everyday Intuitives
7 Week Tarot Course
Pre-recorded Video Content  (valued at $600)
7 Weekly Q & A Calls (valued at $1050)
Guided Meditations (valued at $70)
Spread Walkthrough Recordings (valued at $240)
Tarot Spreads (valued at $350)
TOTAL VALUE: $2,310
ALL INCLUDED FOR JUST
 $397

Join Practical Tarot For Everyday Intuitives Now!

Still have some questions?
What are the dates that the course runs?
The first lessons are available Sunday, September 27, 2020 and the course runs through Friday, November 13, 2020.  You will have lifetime access to all prerecorded lessons and Q& A recordings, but you will only be able to submit Q & A questions and get support during the seven weeks that the course is running.
Nope.  This course is open September 21-September 25 and won't open again until the 2021.
Am I guaranteed to have every question answered on our Q & A calls?
No, I can't guarantee that but I will do my best to get to as many questions as possible.  That said, what I have found is that many folks have similar questions, so even when we aren't covering your question you will get value from hearing other questions answered and gaining new perspective.
What if I can't make a Q & A Call?
Not a problem!  You can submit questions before the call if you know you can't make it and all calls will be recorded so that you can come back and review them at your convenience.
Unfortunately, I do not right now but I am offering a discount to Black, Indigenous, and People of Color interested in taking this course.  If that is you please send me an email sheila at starsagepirit.com or a DM on Instagram @starsagespirit
Meet Your Tarot Guide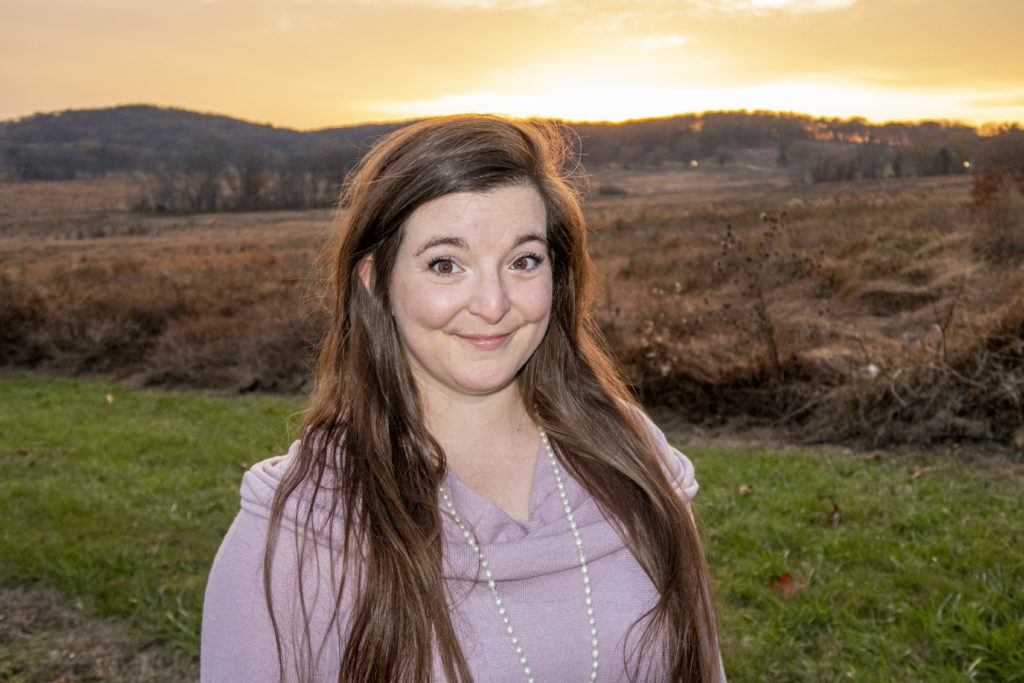 Sheila Masterson
Sheila is a healer, intuitive, and tarot reader working to bring tarot into real life as a tool for empowerment, decision making, and mindfulness.
Sheila has been on a long tarot journey and after years of sifting through tons of books and online resources, she finally distilled all of her endless searching into this course.
She has been reading tarot professionally for four years and has given thousands of readings giving clients insights on career, relationships, and major life decisions.
Practical Tarot for Everyday Intuitives
7 Week Tarot Course
Pre-recorded Video Content  (valued at $600)
7 Weekly Q & A Calls (valued at $1050)
Guided Meditations (valued at $70)
Spread Walkthrough Recordings (valued at $240)
Tarot Spreads (valued at $350)
TOTAL VALUE: $2,310
ALL INCLUDED FOR JUST
 $397

Join Practical Tarot For Everyday Intuitives Now!

© Sheila Masterson 2020 All Rights Reserved