I have been thinking a lot lately about the goal for the year that I set way back in December 2019.
I really wanted 2020 to be a year of appropriately valuing my time and effort after feeling very much like I hadn't been doing that for most of my life. But beyond everything else, I wanted 2020 to be a year of ease over effort.
Like so many of us I have been a strong subscriber to hustle culture my whole life. Until I left my corporate job last May, I'd become accustomed to working multiple jobs my entire career. From the time I was 16, I worked multiple jobs, and even as a corporate professional I taught yoga on the side and also ran my own business.
By the time I put in my notice last year, I was exhausted mentally, physically and emotionally. I said I would take a break, try to relax a little. Try to surrender effort and just focus on what I needed to focus on. But the anxiety of running my own business got the better of me.
I went right back into hustle mode. I made connections, I hosted tarot parties, started relationships with event planners, held a residency at a local winery, booked hundreds of client appointments and ran a yoga teacher training. All of which were wildly rewarding but still A LOT.
So I vowed that I would put an end to that in 2020. I would go with the flow and find ways to find both efficiency and ease in my work.
To follow along with that theme, the Star, Sage & Spirit Blog will soon be making a transition to the Living Tarot Podcast. I have been working my tail off in the background to put together something powerful, connective, and honest.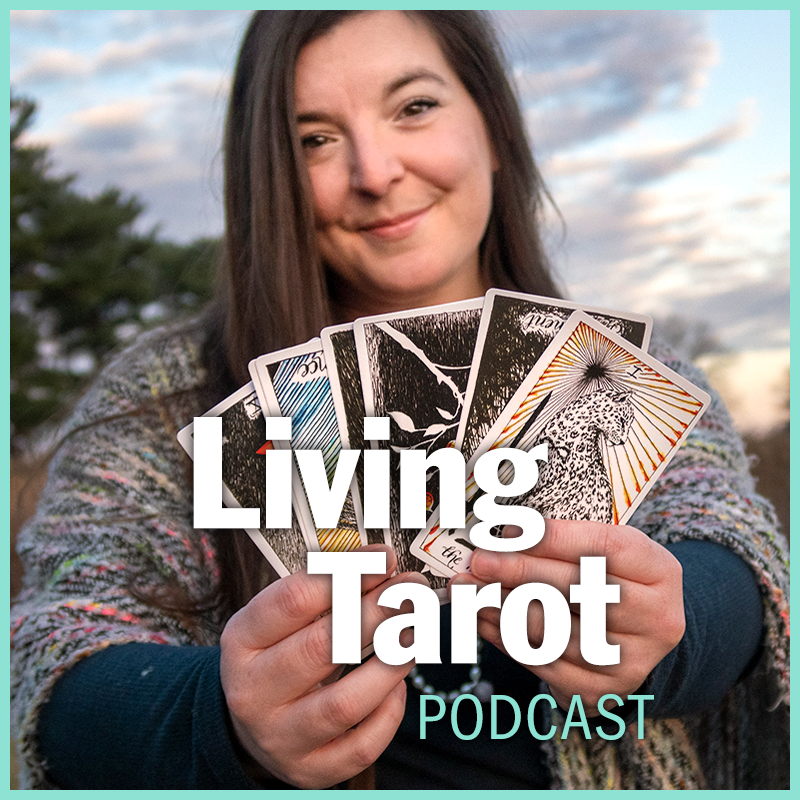 I wanted to talk about intuition in the context of how it comes into play in our daily lives. I'm looking forward to sharing insights on boundaries, asking good questions, tarot, energy work, and connecting to your own intuitive voice.
I also have had so many friends who have generously offered to chat openly with me about their experience and share their insights and wisdom directly with you. These conversations have been an absolute delight and I know you will get so much about hearing about not just the spiritual side, but also the practical side of intuition.
So you might be wondering, what does this have to do with ease?
Well, my friend, I find it easy to talk. If you know me, you know this is true. As much as I LOVE writing and the blog has become such an outlet for me and all of my ideas and progress over the past year, I was starting to feel a bit bogged down by the hustle of it. It didn't come easy to me even though I loved what I was talking about. I always felt like it was authentic, but not quite where I wanted to be.
So I sat down, I meditated on it for a month or two and the answer became very clear. I have always been a person who communicated most effectively with my voice. I have been a singer my whole life, and actress for years, Iprocess thoughts and emotions through speaking about them to friends and loved ones (and a therapist).
Speech and conversation come so naturally to me and it is how I've connected with so many of the wonderful healers, friends, and teachers in my life. There is something so special and connective about listening to spoken word and storytelling.
I am so excited to bring you my own musings on intuition, tarot, energy work, and also to interview so many amazing friends and business people I admire.
The Star, Sage & Spirit Blog will continue in it's own way with show notes and insights, and will also occasionally be updated with new posts that don't translate as well to spoken word.  You will also find posts on the blog still leading up to the Living Tarot Launch.
Thank you to all of you who have been loyal readers. I hope you will join me in this new venture as well.
Living Tarot launches with nine episodes on September 9, 2020. It will be available on Apple Podcasts, Spotify, Stitcher, and anywhere you listen to podcasts. I'll be posting more over the next two weeks about what you can expect and who you can look forward to hearing from.